December 5, 2014 - Posted by Miriam to
Pen Perks
---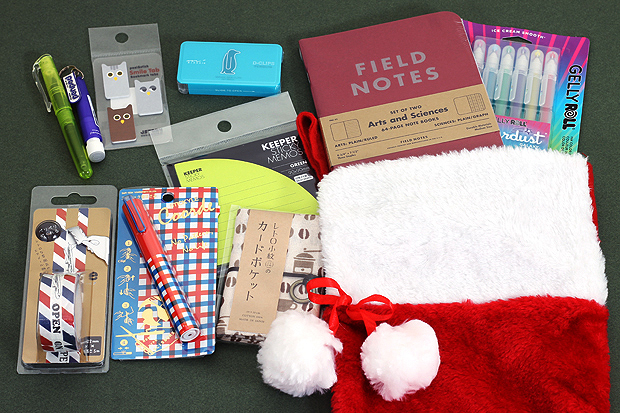 Have you seen our latest Stocking Stuffer selection guide? It's chock-full of awesome wallet-friendly gifts that will delight your family and friends. Christmas is just around the corner, so we're giving away a bunch of our favorite stocking stuffers that you can pass on to friends or keep for yourself!
This giveaway is now closed. Congratulations to our lucky winner, Amy E. from Plano, TX! Thanks to everyone who entered! Be sure to check out our Pen Perks Page to see if there are any current giveaways!
One lucky winner will receive one:
Rules and Instructions:
1. To enter, please follow this link to our entry submission page!
2. Please note that this contest is limited to U.S. residents at least 18 years of age.
3. Entries will be accepted from now until December 12 at 11:59 PM Pacific.
4. One winner will be selected at random from all entries and announced on the entry submission page once the prize is claimed.
Official Contest Rules
Official Contest Rules
---
---
comments powered by Disqus