July 25, 2014 - Posted by Elaine to
Pen Perks
---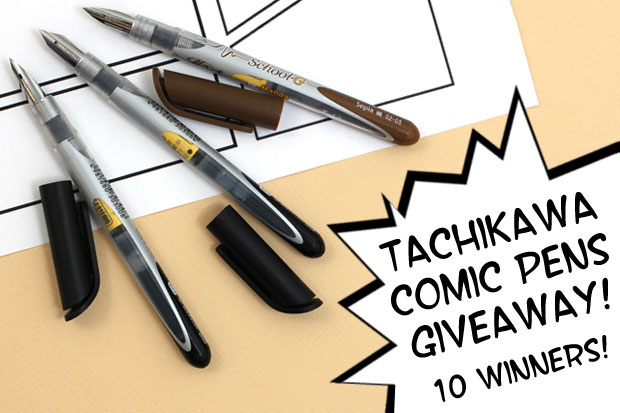 The world-famous San Diego Comic-Con is in full swing, and we love the creativity that surrounds this huge convention! Whether you're a die-hard fan of the original comic book series or just enjoyed the most recent film adaptation, enter for your chance to win a set of three Tachikawa comic pens. Ten lucky winners will get these pens for creating their own comic illustrations, or sketching some fan art of their favorite characters!
This giveaway is now closed. Congratulations to our lucky winners, Martin R., Obinna E., Heidi C., Gail M., Carolina B., Alexander T., Laura L., and Yolanda T.! Two winners did not claim their prizes in time, so two more lucky winners have been notified.
Thanks to everyone who entered! Be sure to check out our Pen Perks Page to see if there are any current giveaways!
This prize includes the following items:
Rules and Instructions:
1. To enter, please follow this link to our entry submission page!
2. Please note that this contest is limited to U.S. residents at least 18 years of age.
3. Entries will be accepted from now August 1, 2014 at Midnight Pacific.
4. TEN winners will be selected at random from all entries and announced on the entry submission page once the prize is claimed.
Official Contest Rules
Official Contest Rules
---
---
comments powered by Disqus