---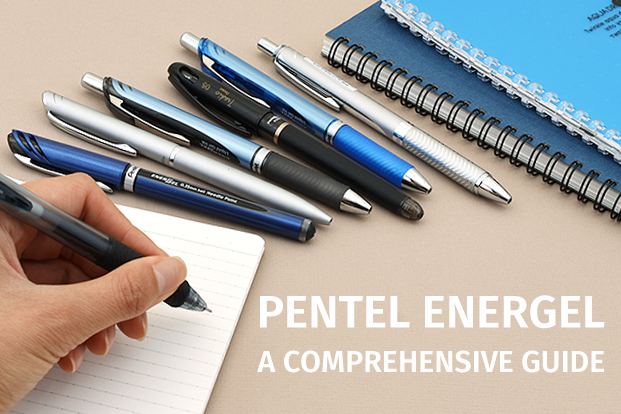 Amongst pen aficionados, Pentel's EnerGel pens have been touted as the workhorse pen. Boasting buttery smooth writing, crisp lines, and intensely pigmented color, its extremely fast-drying liquid gel ink is a godsend to lefties everywhere. With a variety of models on the market, let's unpack and explain the different offerings of the EnerGel line.
The liquid gel ink is formulated in such a way that allows the EnerGel to dispense ink freely (think roller ball pens) but with a quick drying time. Although liquidy, it maintains a level of viscosity to produce clean and sharp lines that don't feather. Lastly, the EnerGel prides itself on the richness and vibrancy of the pigment in the ink. You won't see any faded or muted colors here!
Characteristics of EnerGel
Form Factor
The EnerGel comes in capped and retractable versions. Most models have a nice width (not too slim) and rubber grip for a comfortable hold. The pens are lightweight and have a good balance for easy writing.
Tip Size
In addition to offering a variety of tip sizes, the EnerGel also features conical and needle tips. Conical tips are found in the larger tip sizes such as 0.7 and 1.0 mm, while needle tips are used for the smaller 0.35 and 0.5 tips. These aren't your typical delicate needle tip points though--the needle tips in the EnerGel are robust and sturdy, able to handle heavy-handed writing.
#LeftyProblems
Navigating a right-handed world when you're a lefty isn't easy. The preference given to right-handers is very much built into our language! Case-in-point, "right" is synonymous with "correct", implying the opposite for "left". Historically, people have associated left-handedness with evil; even the Latin word for left-handed is "sinister". Here are just some problems lefties face in the stationery world: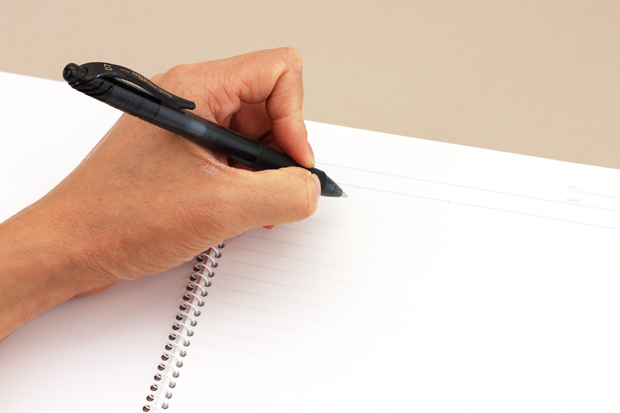 You probably hate spiral notebooks. They're forever in the way and you always end up with spiral imprints on the side of your hand.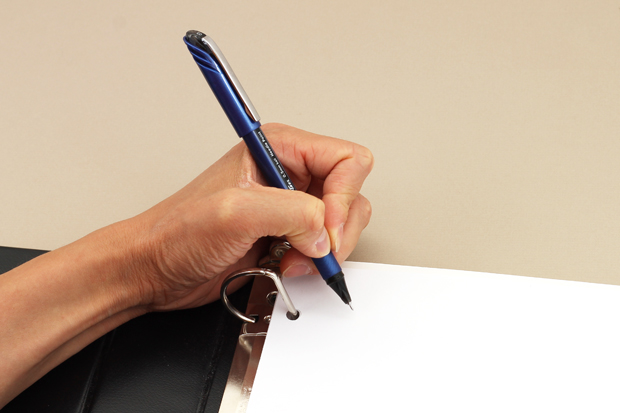 While we're at it, add three-ring binders to that list. It's like writing in a hurricane--it's a breeze when you're in the eye of the storm, but the moment you hit a ring, there's just no comfortable way to fit your hand around it.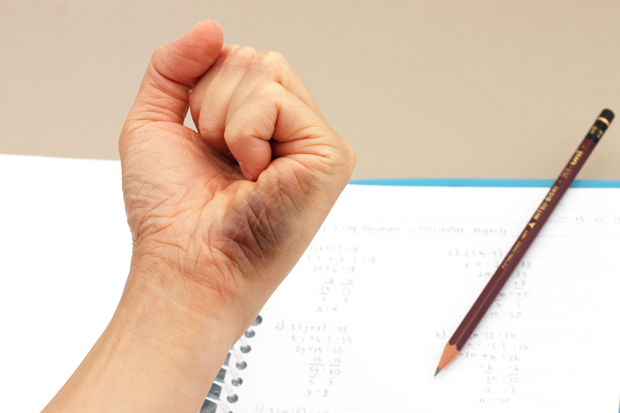 Finding a no-smear pencil is nothing short of a miracle. Aren't those graphite stains on the side of your hand annoying? And don't get us started on pens! (Luckily, we carry plenty of great left-handed friendly pens which you can peruse through here.)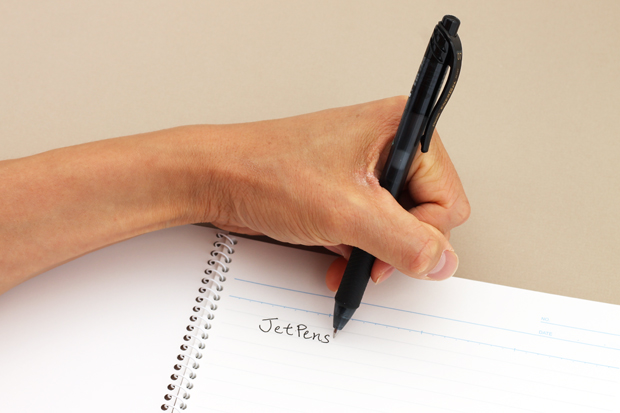 Are you an overwriter, underwriter, or side-writer? They each come with their own set of problems. Overwriters always look like they're trying to hide something; underwriters risk major hand cramps; and side-writers are constantly smearing ink or graphite all over their hand and paper.
But don't worry lefties, you're in great company. Barack Obama, Bill Gates, and Oprah Winfrey are all proud lefties. What's more, there's even research out there showing that left-handers are better at multi-tasking, creative thinking, and sports. Still, being left-handed in a predominantly right-handed society does come with its challenges. Let us know what other #LeftyProblems you've encountered in the comments below.
Final Thoughts
The EnerGel is a favorite for lefties and righties alike. Its sturdy tip, free-flowing ink, and fast-drying time are sure to catapult it into legendary pen status. As for the lefties, there are some great products out there in addition to the EnerGel made specifically for you! Check out our offerings in the Good for the Left-Handed selection guide.
---
---
---
comments powered by Disqus