---
This item has been discontinued. To see more P+G Cases, click here.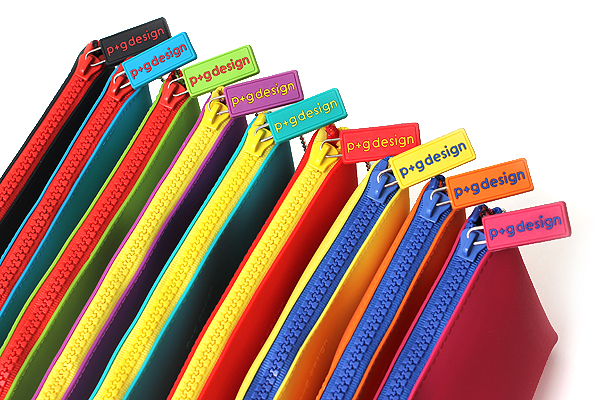 Right off the bat, the vibrant colors catch your eye. Not so apparent, until you hold one in your hands, is its signature, soft texture. For good reason, the pouches and cases from the brand, p+g design, have generated quite the buzz within the short time they've been around. Beautiful and playful, these everyday accessories are a delight to look at and to hold.

THE SEED OF INSPIRATION
---
Ikuyo Ejiri was browsing through a nickel and dime store in Japan when the traditional coin purses of her country caught her eye. With their lovely print and colorful fabrics, these purses sparked an idea in her mind to, instead, design ones out of silicone. Having seen the cheerful appeal of silicone products in the kitchen due to their bright colors, Ejiri wanted to create products out of this wonderful material that could be utilized in other areas of life.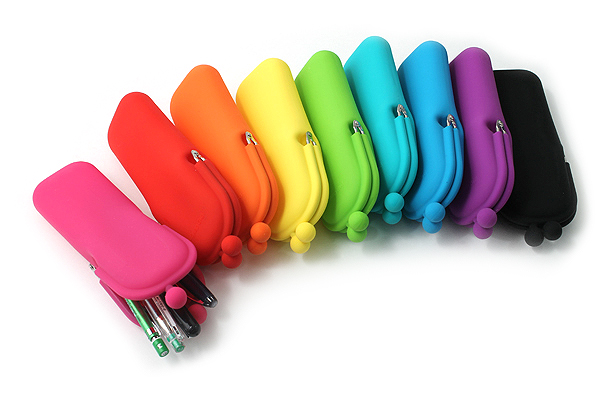 In June 2008, Ejiri and her colleagues gathered together for an in-house meeting where she presented her idea of a silicone coin purse. Thus the POCHI coin purse became the firstborn among many of p+g design products. However, it became a yearlong process to turn the idea into an actual product that met the standards of its designer. It took several tries that included adding a metal clasp, reworking the body to enhance its cute factor, and reshaping the mold so that the soft silicone would retain its shape when closed. Needless to say, Ejiri's determination and perseverance has paid off in the wonderful line of products that p+g design now carries.

THE FRUIT OF DESIGN
---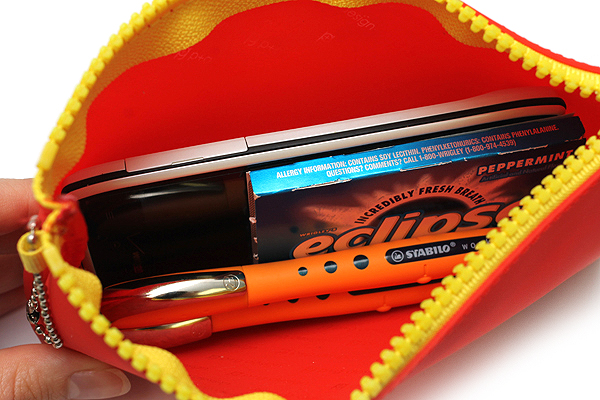 Each of their products carries the same theme of everyday accessories in a fun-loving personality, made out of their signature suede-like silicone material. You have to experience the amazing texture of these products for yourself! Among Ejiri's creations, JetPens has brought in products like the Pochi Slim Silicone Pen Case, Nuu Silicone Multi Pouch, and Obk Co-In Silicone Coin Case. The pen case and pouch come in brilliant colors that keep you looking while the seemingly plain white coin case actually glows in the dark. All three have their soft texture from the silicone. Though flexible, the p+g design products securely close so that none of the contents ever spill out. Sized perfectly to hold an array of items like chapstick, gum, and makeup, they also easily slip into your backpack for travel.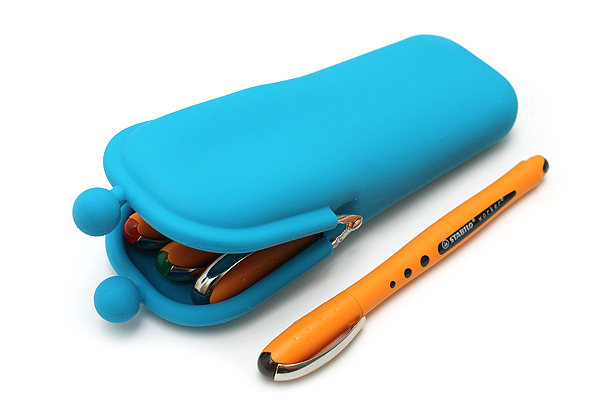 It's easy to see the serious quality and care that's gone into designing and producing these playful products. From the stainless steel clasp of the Pochi Slim Silicone Pen Case to the engaging color designs of the Nuu Silicone Multi Pouch to the tightly sealed Obk Co-In Silicone Coin Case, every little detail has been pored over so your experience with these products are as smooth as the silicone they're made of. In fact, they've become such a hit that imitation products have sadly spawned in the market, claiming to be original creations. The majority of such products end up with a coarse finish that is a far cry from the high standards of p+g design.
Rest assured in the authenticity and excellence of Ejiri's fantastic creations. A brilliant sight to behold with a soft touch to take your breath away, the products of p+g design speak to the inner-child in us all as a playful and functional everyday accessory.
---
---
comments powered by Disqus