---
One of the new items released last week was the frequently requested
Fisher Bullet Space Pen
!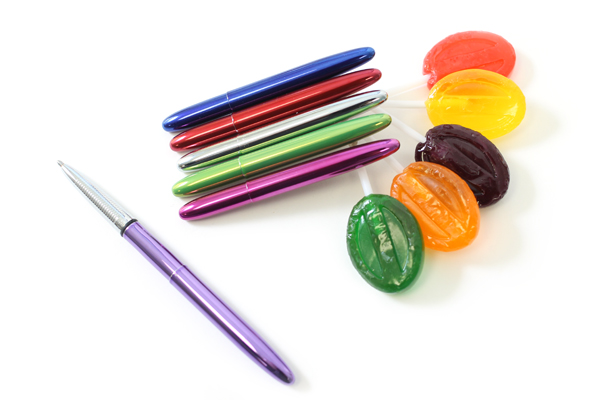 (Available Matte Black Body and Desert Tan Body not pictured.)
Available in several delicious colors, the Fisher Space Pen - Bullet model is another great addition to our pressurized pen selection.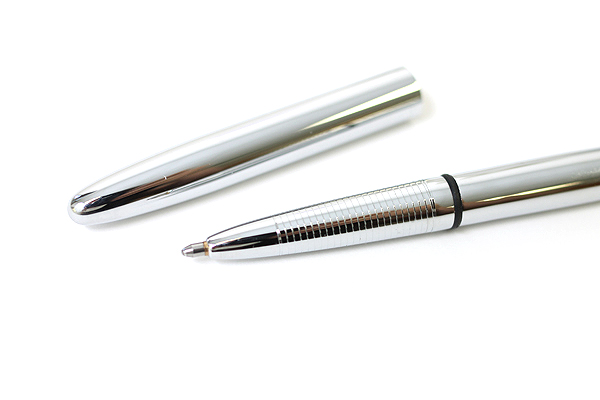 The sealed ink cartridges inside these pens are pressurized at about 45 pounds per square inch. This gives you a ballpoint pen that will write over virtually any surface, and at any angle! (It will write upside down, underwater, over grease, and in extreme cold and hot temperatures.)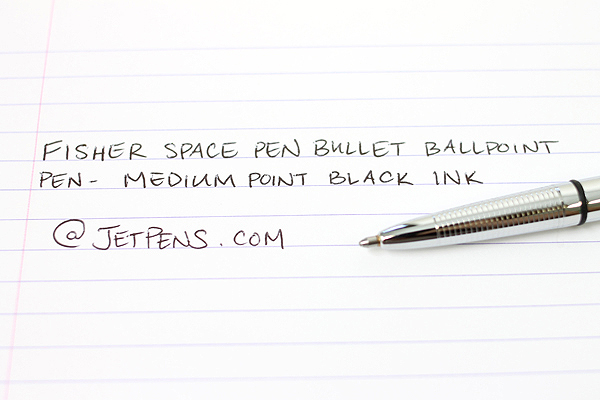 Another feature is that the ink refills themselves have an estimated shelf life of 100 years. (No, the pen itself will not last you for 100 years of daily writing, but you can buy multiple ink refills and store them for long periods of time without worrying about them drying out.)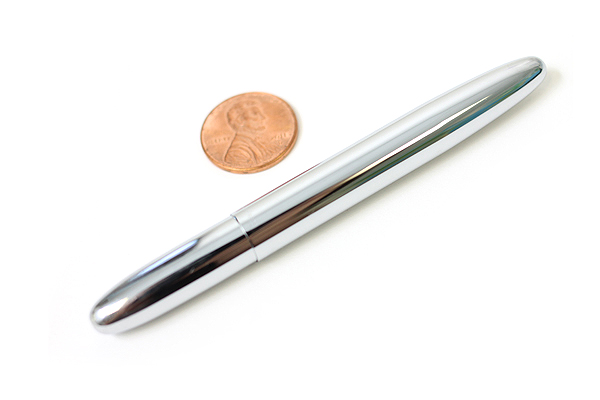 This compact pen makes a perfect companion for your everyday writing needs, and will fit easily into your bag or purse, even your pants pocket.
Clips
are also available for all you pocket-carrying guys out there!
---
---
---
comments powered by Disqus