---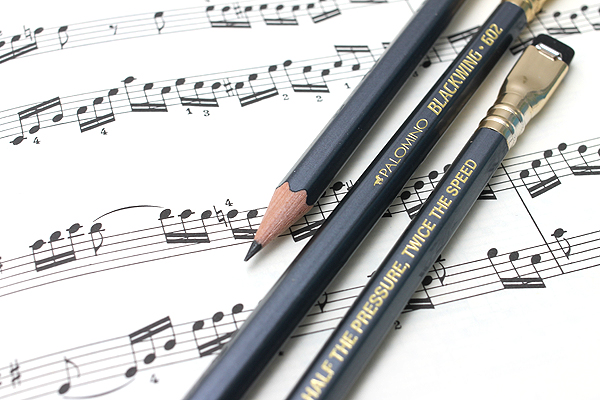 Fig 1. Palomino Blackwing 602 Wooden Pencils.
You may be familiar with the basics of the Blackwing story: introduced by Eberhard Faber during the 1930s, it was lauded by famous creatives like John Steinbeck and Chuck Jones. It claimed to write with "Half the Pressure, Twice the Speed," and featured an iconic eraser and ferrule design. After it was discontinued in 1998, its desirability grew to a fever pitch until single pencils were selling for as much as thirty dollars.
Only twelve years later, sixth-generation pencil manufacturer Charles Berolzheimer II revived the brand as the newly minted Palomino Blackwing. The cacophonous fan reaction was equal parts criticism and acclaim, but one thing soon became clear: it was a commercial success.
That's the short version of the Blackwing tale. But as any historian knows, history is more than just a sequence of events. To truly understand the reputation and hype that grew around the Blackwing, read on.

Rise: "Half the Pressure, Twice the Speed"

---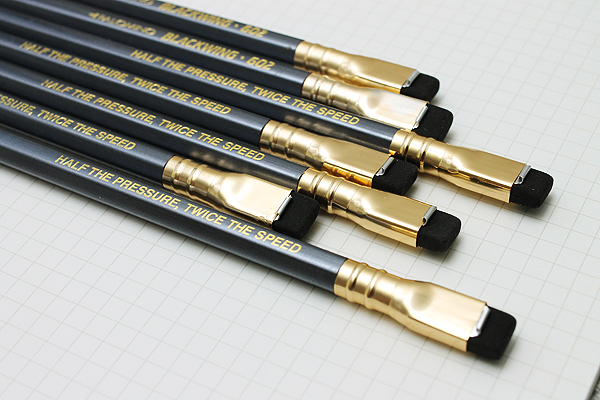 Fig 2. Blackwing Pencils have distinctive adjustable erasers.
THE ORIGINAL BLACKWING
The Eberhard Faber Blackwing 602 began production during the 1930s, the first decade of the Great Depression. It had the slim and modest shape of a broomstick, and was carved from cedar. The wood was chosen specifically for its special properties: it was soft, and easy to sharpen without splintering. The Blackwing's hexagonal body shone with a graphite-gray lacquer finish, and its detachable eraser was fastened to the body with a special metal ferrule.

Fig 3. Blackwing Pencils were carved from soft cedar wood.
You could purchase a single Blackwing for 50 cents, which wasn't exactly cheap... $0.50 in 1930 would be the equivalent of about $6 today. You can imagine that very few were willing to shell out $6 for a pencil, no matter how smooth or soft, during the depths of the Great Depression. With little advertising, the Blackwing was in danger of falling into obscurity.
BLACKWING IN POPULAR CULTURE
Fortunately, John Steinbeck and Chuck Jones became fond of the pencil, championing it often and adding to its mystique. Truman Capote, Vladimir Nabokov, Stephen Sondheim, Igor Stravinsky, Quincy Jones, and Aaron Copland all used the Blackwing as well.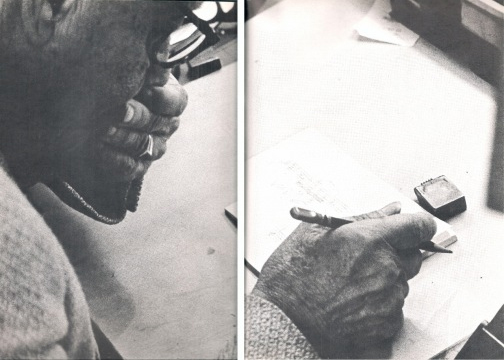 Fig 4. Influential composer, pianist, and conductor Igor Stravinsky at work with a Blackwing. | via Arnold Newman
Like most of the writers of his time, John Steinbeck wrote in pencil. It is rumored that he burned through 300 pencils for East of Eden, and required 60 pencils per day for Grapes of Wrath. He was always searching for the perfect writing instrument. In the Paris Review, an acclaimed literary magazine, Steinbeck writes about the Blackwing:
"I have found a new kind of pencil—the best I have ever had. Of course it costs three times as much too but it is black and soft but doesn't break off. I think I will always use these. They are called Blackwings and they really glide over the paper."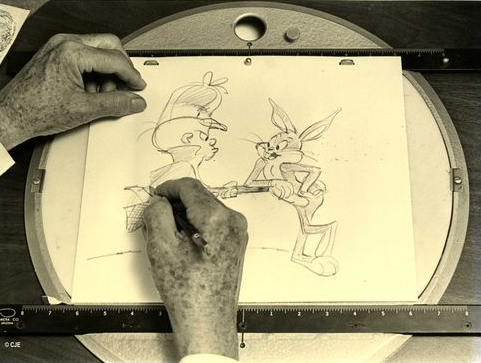 Fig 5. Chuck Jones uses a Blackwing to sketch Bugs Bunny and Elmer Fudd. | via Chuck Redux
Chuck Jones, renowned animator and creator of Looney Tunes, had a love affair with the Blackwing that lasted six decades. He was rarely seen without one, and famously stated that "A pen is full of ink. This [pencil] is full of ideas." He influenced many Disney animators, including Don Bluth, who later went on to direct An American Tail, The Land Before Time, and Anastasia. The animators created a rich culture and tradition around the Blackwing.
In a strange intersection of past and present, the Blackwing is featured in Mad Men, AMC's depiction of the advertising industry in 1950s New York. Certainly, the Blackwing slogan seems like something the real Mad Men could have thought up. Seeing the Blackwing in its element imbues it with a sense of timelessness and glamour that is hard to capture properly today.

Fall: A Gradual Decline

---
By the 1990s, the Blackwing was seventy cents per pencil. Compared to other models sold by Sanford and Berol, the Blackwing was considered quite expensive, and competition from Germany and Japan was growing. Sales dropped, and so did production. Eventually, only 1,100 boxes of Blackwing pencils were being manufactured per year.
In 1994, a custom-made Eberhard Faber machine failed. This machine was responsible for making the distinctive long Blackwing ferrules, and without it, Eberhard Faber only had enough stock to last until 1998. With sales so low, Eberhard Faber felt they could not justify the cost for repairing such a specialized machine. Instead, they opted to discontinue the Blackwing.
In the years following, a strange thing happened. Rather than fading away, the Blackwing legend grew. Writers, artists, and musicians alike all hoarded their Blackwing collections. Others sold their remaining stock for exorbitant prices. Blackwings had become rare and valuable commodities, and for twelve long years they would stay that way.

Revival: The Palomino Blackwing

---
PALOMINO BLACKWING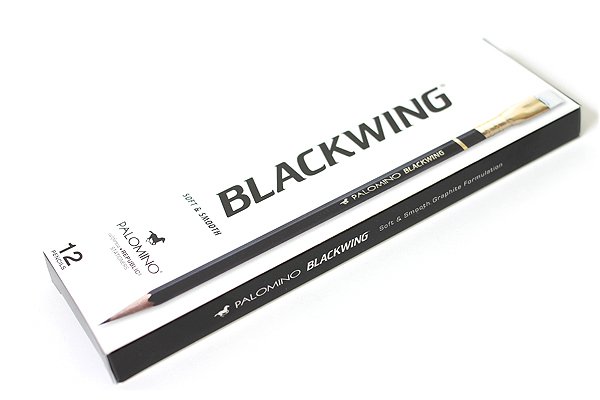 Fig 6. Palomino Blackwing Wooden Pencils - Pack of 12.
In 2010, Charles Berolzheimer II, owner of California Cedar Products and the Palomino brand, announced his intentions to revive the Blackwing. Berolzheimer presented himself as a modern day Renaissance man, with seven languages under his belt and a love for Jazz. He originally intended to name the new Blackwing the "Palomino Pegasus." The name was based on the legend of Pegasus landing on Mt. Helicon and dislodging a rock, which brought forth a spring where the Muses gathered and sought inspiration. This all changed when Berolzheimer learned that the Blackwing trademark had expired, and acquired it post-haste. He reasoned that "It was a great brand name; it was well-loved."
With the help of an extensive marketing campaign, as well as his audience on pencils.com, Berolzheimer drummed up plenty of interest for the new Blackwings. He decided to tweak the design with what he perceived to be improvements: a different graphite formula, glossy black finish, and a white eraser (instead of the customary pink). He also removed the slogan entirely.
PALOMINO BLACKWING 602
Fig 7. Palomino Blackwing 602 Wooden Pencils - Pack of 12.
Many pencil lovers were excited by the revival, but there was an outpouring of criticism from prominent Blackwing fans. One wrote, "I am really disappointed in Palomino, after all the hype, leading up to this huge letdown." Many saw his changes as arbitrary, unnecessary, and disappointing.
In response to the criticism, Berolzheimer released the Blackwing 602, which was more faithful to the original design. It had a firmer graphite core, but its body color matched the original, and the slogan "Half the Pressure, Twice the Speed" was back in its proper place. However, Berolzheimer couldn't help but tinker with the formula yet again, by offering a black eraser instead of a pink one. Although Palomino offers optional pink and white erasers, the black one is standard. Other differences are minor in comparison: the eraser is slightly bigger, the barrel is thicker, and the font is slightly smaller (though better in quality). Perhaps the most prominent sign of the changing times is the fact that the pencils are all produced in Japan.
Berolzheimer explained the concept behind the Palomino Blackwing, stating:
"We have never claimed we are producing an exact replica of the Eberhard Faber Blackwing 602. It's impossible to do so in my opinion. We are trying to do the best we can to produce a modern successor and build a new following for our Blackwing pencils, as a premier writing instrument, one that honors the creative tradition of the original pencil and its users."
Berolzheimer has a lofty vision for Blackwing's future: he's expanding the product line to a choice selection of folios, notebooks, and sketchbooks.

Writing with the Palomino Blackwing 602

---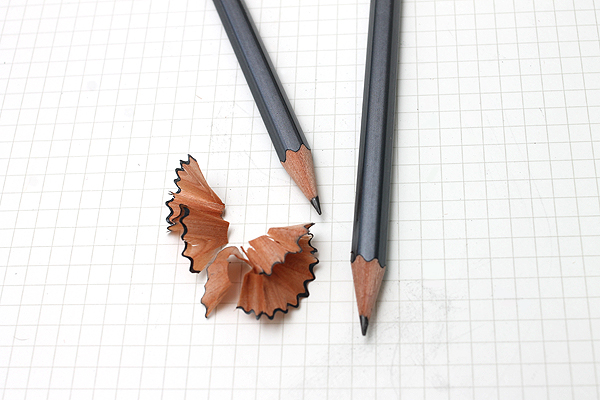 Fig 8. The two Palomino Blackwing 602 pencils that I tested.
AESTHETIC
The lacquer is described by most as graphite or gray, but actually it has a slightly iridescent quality. Most of the time it's gray, but under different light it's slightly blue or purple. The lettering for the name and slogan is smooth and bright, but scratches easily. It probably wouldn't fare well in a hard pencil case. Lastly, the California cedar is a fine rich color, with only a mild smell.
GRAPHITE

Fig 9. A scale of pencil strokes from light to dark.
The Palomino Blackwing 602 sharpens well, tapering down to a fine hard point without any breakage or splinters. The lead is dark and firm -- the equivalent to a HB or B grade.
Point retention is pretty good. I'm a heavy writer, so after about fifty words I reached for the pencil sharpener. Fortunately the Blackwing 602 doesn't make me fear for my life every time I'm sharpening it.... the prep work is relatively smooth and painless. The normal movement of my hand doesn't smudge the writing at all, although applying moderate pressure causes the graphite to spread a bit.
COMFORT
In the
Paris Review
, Steinbeck criticized the hexagonal shape of the Blackwings, thinking it awkward. I find it perfectly comfortable, and like how the hexagonal shape prevents it from rolling away.
ERASER

Fig 10. Black eraser performance on light, medium, and dark pencil strokes.
The black eraser that comes with the pencil might have been the cause of some grief among Blackwing fans, but in terms of functionality, it's decent. It doesn't erase very well, leaving residual graphite in its wake even when I write lightly. But since I rarely have a separate eraser on hand, the replaceable eraser is still useful for correcting minor mistakes. Sliding the fresh eraser back it into the ferrule's firm grasp is simple and satisfying -- it doesn't feel loose or floppy at all. Once the eraser starts wearing down, you can adjust it so that more of the eraser pokes out of the ferrule.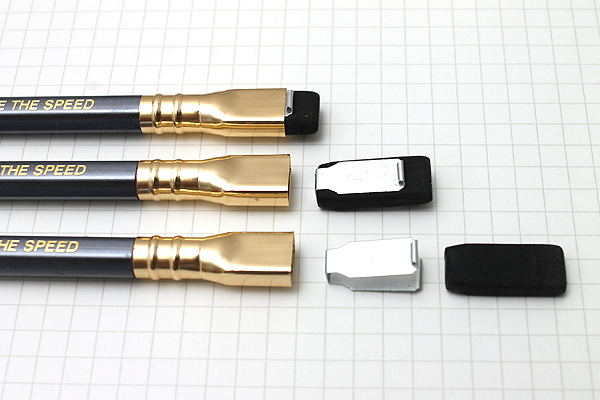 Fig 11. The Blackwing eraser can be adjusted or replaced.

Sources:
Paris Review
Blackwing Pages
The New Yorker
Blackwing Experience
Timberlines Blog

---


------------------JetPens Giveaway!!------------------

This contest has ended. The comment from jlynnhoang was randomly picked as the winner. Jlynnhoang please refer to our latest post to confirm your identity and email us at jetpromos(at)jetpens.com to claim your prize!

Like JetPens on Facebook to find more giveaways every month!


------------------JetPens Giveaway!!------------------

Win your own five pencil set of the Palomino Blackwing Wooden Pencil - 602 Model.

Rules:
1. This contest is limited to US residents only.
2. Entries will be accepted from now until Friday, May 25th, 2012 at Midnight Pacific.
3. One winner will be selected at random from all entries and announced on the blog on Saturday, May 26th, 2012.
4. Winner has one week to respond to the winning announcement and claim prize before a replacement winner is selected, so please check back!

How to Enter:
1. Leave a comment on this post. (Counts as one entry)
2. CLICK HERE to tweet this contest. Leave a second comment on this post containing a link to your tweet. (Counts as a second entry)

If you would like to copy/paste the Twitter text instead, here it is:
Read about the famous Palomino Blackwing Pencil for a chance to win your own! http://bit.ly/KkiFyV
3. You can have up to two entries in this contest provided you follow the steps above, including leaving separate comments for each step.
You can also
Like JetPens on Facebook
to find more giveaways every month!
Thanks for joining!
---
---
---
comments powered by Disqus