---
This item has been discontinued. To see more Kaweco Fountain Pens, click here.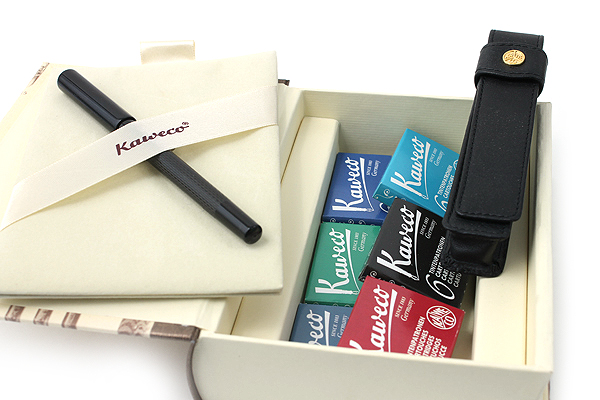 Some may call it splurging but we think of it as investing. Kaweco has recently unveiled their latest limited edition fountain pen gift set: the Kaweco Eyedropper 1910 Fountain Pen with Luxury Gift Box - Limited Edition. It is one for the ages and, with only approximately 800 pieces in circulation, a precious commodity. Discover the historical origins of the pen to appreciate why its vintage elegance was brought back from 1910.

TALL, DARK, AND HANDSOME
---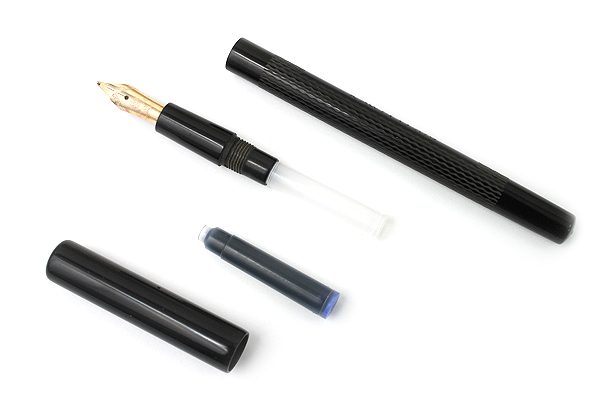 With its slim body, traditional ebonite material, and graceful guilloché pattern, the Kaweco Eyedropper 1910 fountain pen harkens back to the fountain pens of the early 20th century. But unlike its predecessors and contrary to what its name suggests, the refilling mechanism in the current fountain pen has thankfully been modified to accept ink cartridges and converters, making the process much less messy. While some may enjoy pouring in their ink from bottle into the pen barrel with a pipette or "eyedropper," the manual process can be much more tedious and prone to leakage resulting in ink-stained fingers or clothes.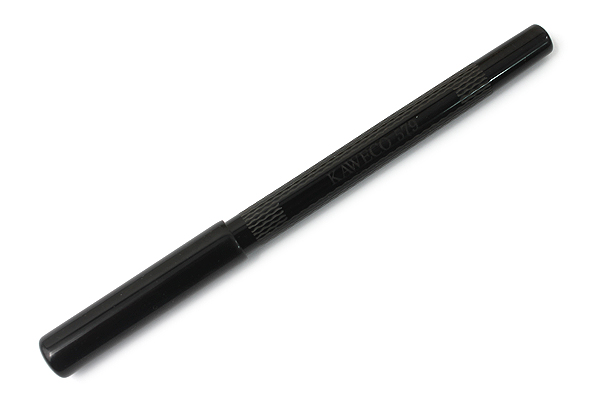 Aside from its updated refilling mechanism, the Kaweco Eyedropper 1910 fountain pen has otherwise remained true to its heritage. The slim body is characteristic of the style of many fountain pens during that era. Tall, dark, and handsome, the pen is made out of ebonite, a type of black rubber that has been vulcanized to increase strength, elasticity, and durability. For the bowlers or musicians among you, this material is also found in bowling balls and in the mouthpieces of saxophones and clarinets.

GUILLOCHÉ AND GOLD
---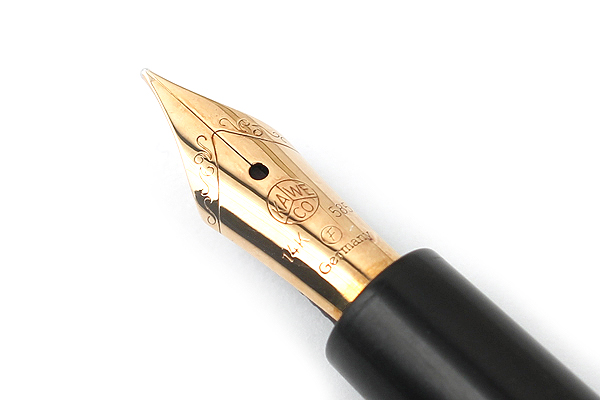 The guilloché pattern found engraved around the body has adorned various works of art throughout the centuries from fine timepieces to the famous Fabergé eggs. There are many variations to the pattern with Kaweco choosing a subtle and reserved design to give off an esoteric vibe. With a combination of rugged material and classy design, the sophisticated craftsmanship extends from the body into the tip where a magnificent nib embellishes the top of the pen. The 14-carat gold nib possesses just the right balance of hardness and anti-corrosion properties for this beautiful pen to continue its charm both in hand and on paper for ages to come. As mentioned before, this is a limited-edition pen. Carrying such a distinction, each pen also bears an engraved serial number. The number indicates a total of 850 pieces, but the actual quantity produced is only approximately 800 pieces.

THE PERFECT PRESENTATION
---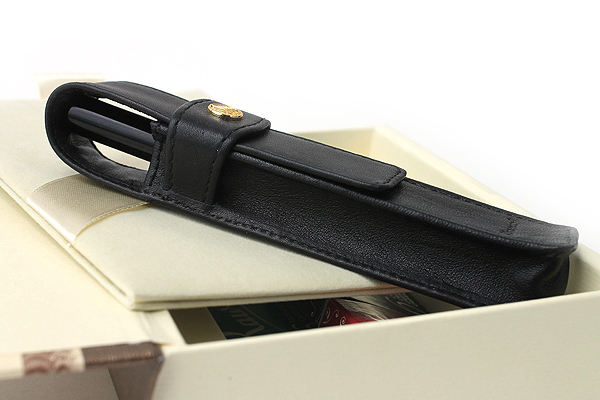 This rare item is carefully packaged in an exclusive book-shaped box printed with vintage pen-centric Kaweco motifs from the 1910s. Masquerading as a book safe, the deep box comes prepared with an abundance of supplies for the pen. In addition to the blue cartridge included inside the pen, there are 6 packs of Kaweco ink cartridges in 6 different colors. Each pack contains 6 cartridges and is stacked neatly next to a black genuine leather pouch with flap. Quality products need quality protection so Kaweco provides this wonderful leather case to house your pen for carrying or storage.

LICENSED TO WRITE
---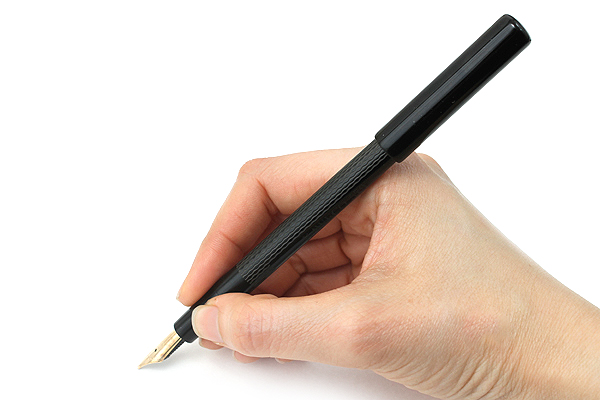 Bringing back the suave style of 1910, Kaweco has delivered again with the Kaweco Eyedropper 1910 fountain pen. Retaining the classic look and feel of the pen while modernizing its filling mechanism to cut out the inky mess, the pen will not only be a proud addition to your collection but will be one you find yourself coming back to again and again. Performing beautifully in any occasion, the handsome nib will gracefully guide you to a place of bliss. Go ahead and invest in a pen you'll be proud to hand down through the generations.
---
---
---
comments powered by Disqus