---
Most of us have used the traditional chisel tip, neon highlighters at one point. Nowadays though, there are a lot of different writing tools you can use for highlighting your notes, or just emphasizing things that need to be remembered. For other tips on note-taking strategies, check out this article.
Items used in these examples:
- Uni-ball 207 Retractable Gel Ink Pen - 0.7 mm - Pink
- Zebra Sarasa Study Gel Ink Pen - 0.5 mm - Red
- Pilot Color Eno Mechanical Pencil - 0.7 mm - Blue Body - Blue Lead
- Uni-ball Propus Window Soft Color Highlighter - 4.0 mm / 0.6 mm Twin Tip - Lavender Purple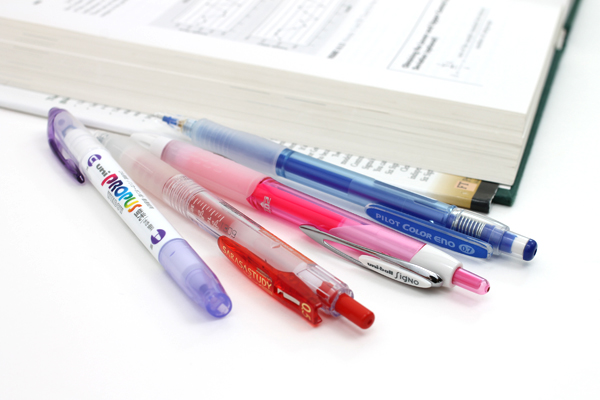 Other than your traditional neon-colored highlighters, the same tool now comes in softer colors! The Uni-ball Propus Window Soft Color Highlighter in particular has the cool feature of a window inside the felt tip, which allows you to view exactly where your highlighted line is going.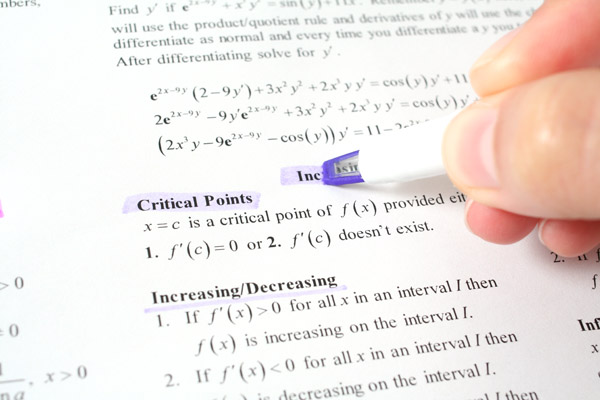 It also has a fine tip on the end, which is great for underlining or even writing some notes.
Another great tool for underlying things that you want to emphasize or stand out, is simply a fine tipped gel pen. Gel pens are nice tools to use for color-coding your notes, and allow you to highlight items without covering them completely in color, and even take side notes in margins if you need to.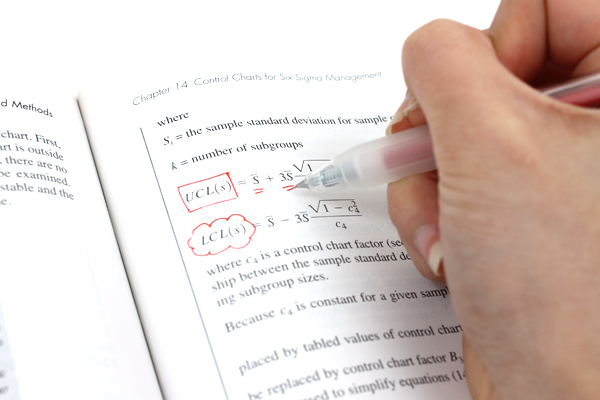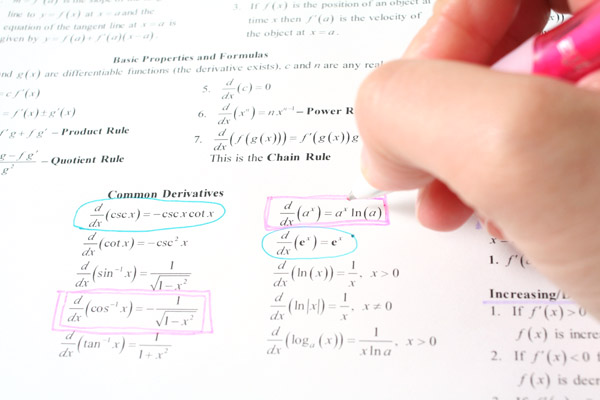 Our last tip involves the use of mechanical colored pencils. This has the same use as gel pens, but you can also color in things with pencils easily.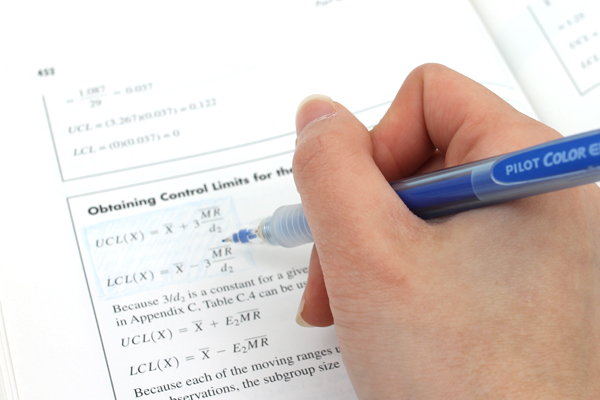 The best thing about this method is that you can erase any marks made if you need to!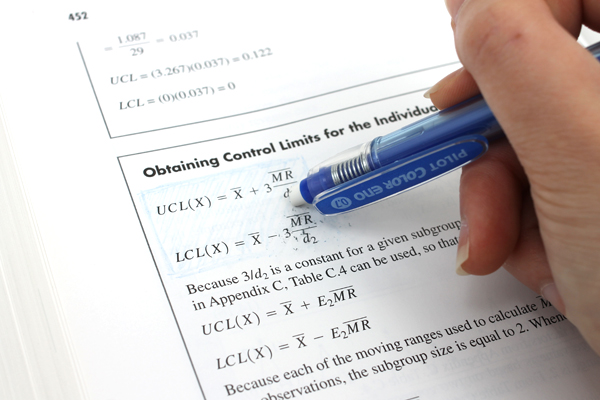 ---
---
---
comments powered by Disqus