---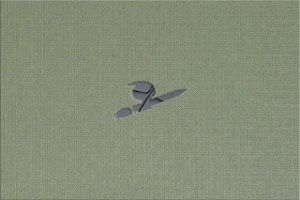 ------------------------------JetPens Giveaway------------------------------
The game has ended and the winner is @albinowolf! @albinowolf please tweet to JetPens and email jetpromos@jetpens.com.
The mystery product was the popular
Lihit Lab Teffa Bag in Bag - Size A4 (13.8" 9.4") - Black.
We had a lot of loyal JetPens product experts. Now that everyone knows how to play, it's going to get harder! Stay tuned for the next Tweet Peek in a couple of weeks.
------------------------------JetPens Giveaway------------------------------
How well do you know our products? One loyal JetPens follower will be awarded for time well spent browsing the JetPens site. Who can now blame you for those late night pen perusals?
Guess the product behind the JetPens shaped keyhole. Tweet your answer to
@JetPens
by Wednesday 4/18/2012.
Rules:
1. This contest is limited to US residents only.
2. Entries will be accepted from now until Wednesday 4/18/2012 at Midnight Pacific.
3. One winner will be selected at random from all correct tweets and announced on the blog on Thursday with an update to this post.
Go and Tweet your Peek guess!
---
---
comments powered by Disqus