---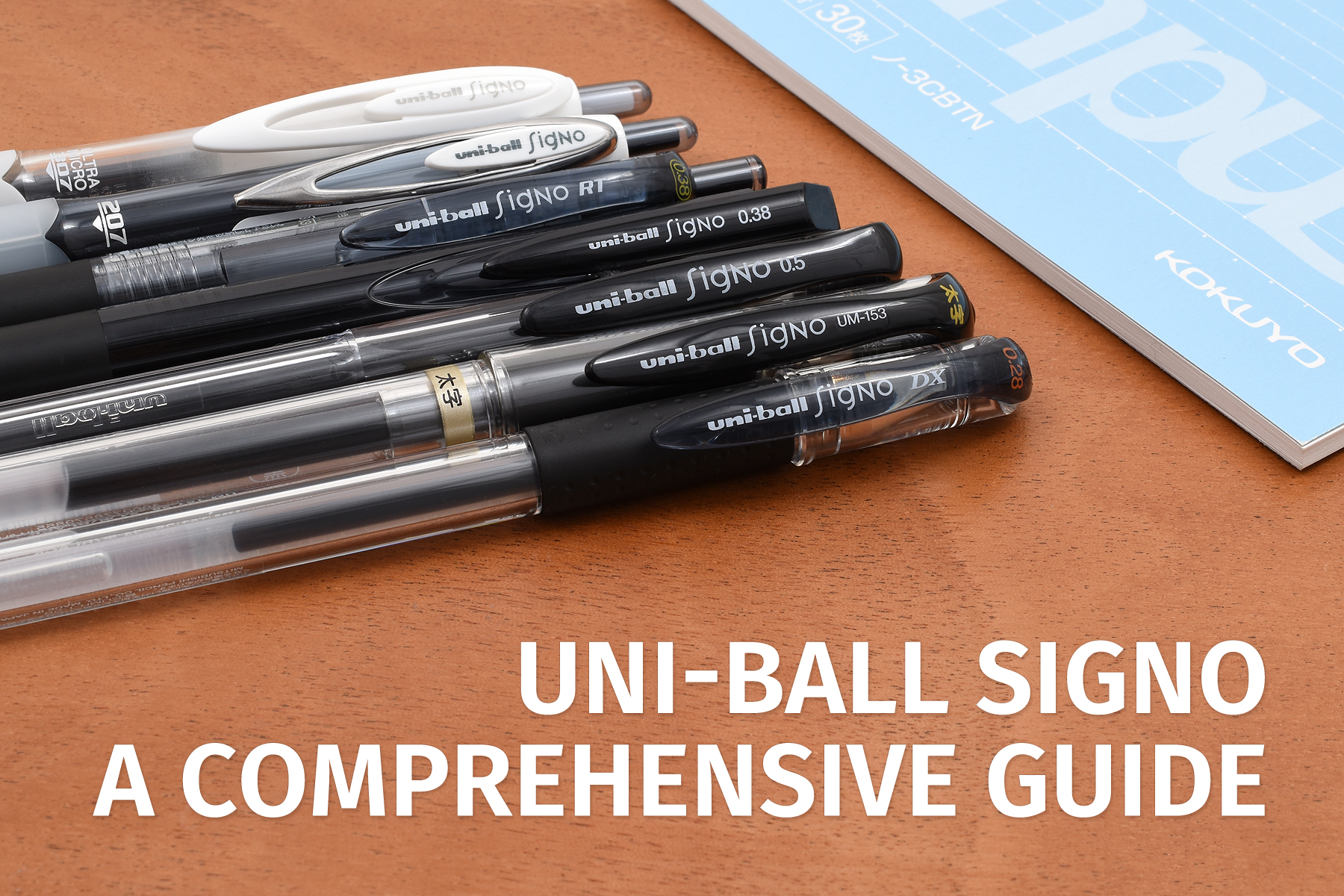 Hailed by many as the holy grail among gel ink pens, the Uni-ball Signo line is lauded for its legendary archival quality ink and continuous smooth flow. With tip sizes that range from 0.28 mm to 1.0 mm and a vivid array of colors to choose from, it's revered by pen lovers everywhere.
The extremely viscous formula behind the gel ink is what sets it apart. As the ink passes through the tip of the pen, its viscosity is reduced by the rotating ball to enable smooth writing. When the ink touches the paper, it returns to its original viscosity to prevent feathering and bleeding. The pigment contained in the ink is water-resistant and light-resistant, so you can enjoy your work for a long time.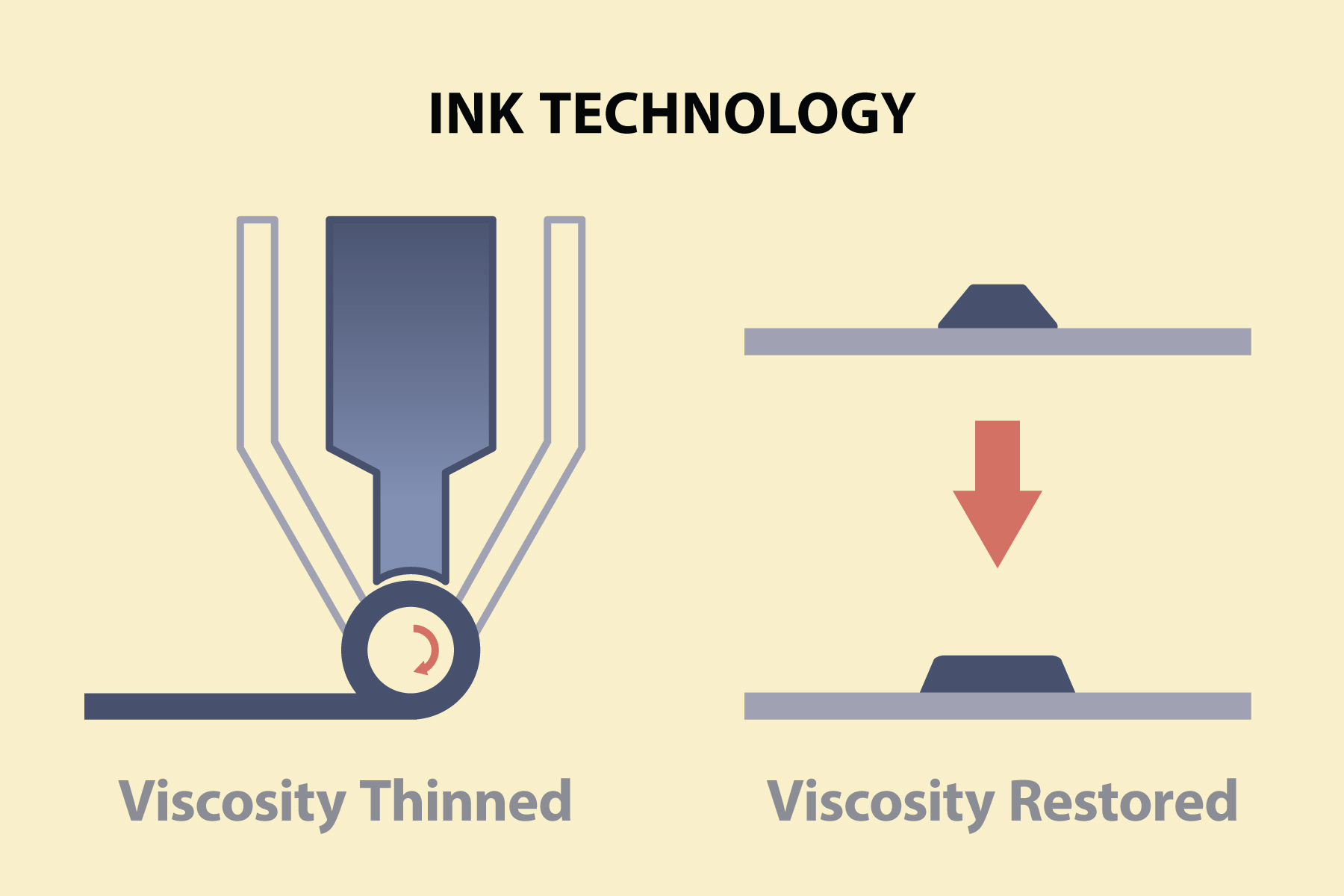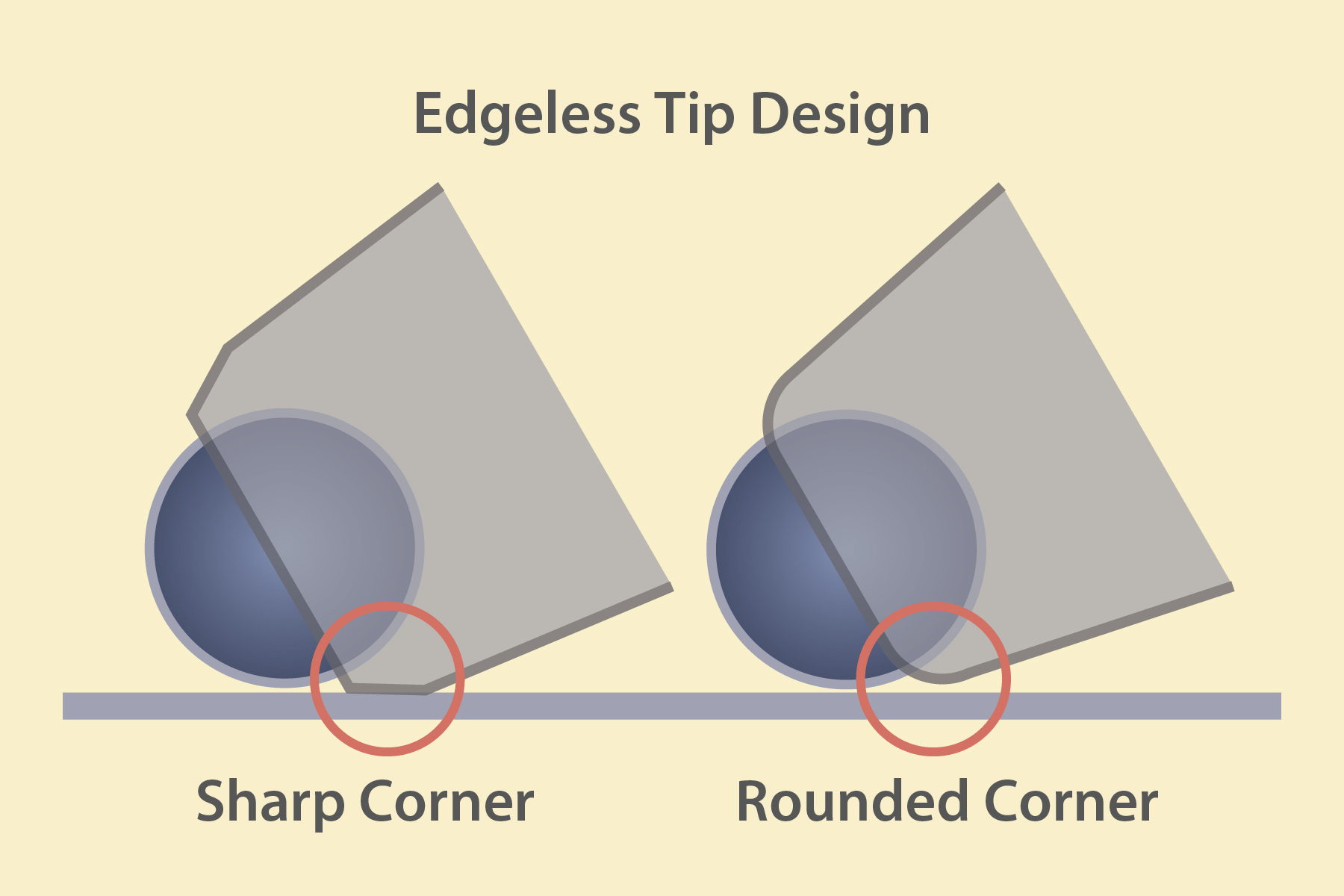 A recent innovation of the Uni-ball Signo that is particular to the retractable RT1 line is its "edgeless tip." Instead of conventional cornered tips, the tips of the RT1 are rounded to reduce friction against the paper. This allows the pen to glide more effortlessly across the page.
Watch our Uni-ball Signo Line-up video for a comprehensive look at all the products!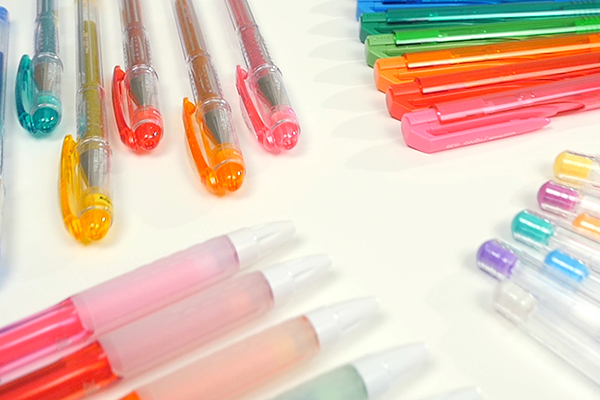 Characteristics of the Uni-ball Signo
Form Factor
The product lines under the Uni-ball Signo brand can be split into capped or retractable. Within those aspects, there are also slight variations in factors such as grip material, length and weight of the pen, and so on.
Tip Size
Uni-ball Signo product lines feature a wide range of tip sizes: 0.28 mm, 0.38 mm, 0.5 mm, 0.7 mm, 0.8 mm, and 1.0 mm. At one point, the legendary Signo Bit UM-201 in the 0.18 mm tip size was also offered, but has since been discontinued. Some product lines offer more tip sizes, while others only offer one. Although all Uni-ball Signo pens write effortlessly, the larger the tip size, the smoother the writing.
Colors
The Uni-ball Signo pens have a whole range of colors you can choose from. Different product lines offer different colors and finishes. While some of the names of the colors are the same across the product lines, there are slight differences between a few of the colors. We sorted the different product lines into Writing and Craft lines. The writing samples for the Writing lines are in the table below, while the samples for the Craft lines are in their own sections further down this post.
Product Lines for Writing
Product Lines for Crafting
Final Thoughts
The Uni-ball Signo offers an extensive line of pens that are perfect for everything from everyday writing to craft projects. The smooth writing qualities of the archival gel ink make it a must-have for our pen cases. What's your favorite Uni-ball Signo pen?
---
---
---
comments powered by Disqus