---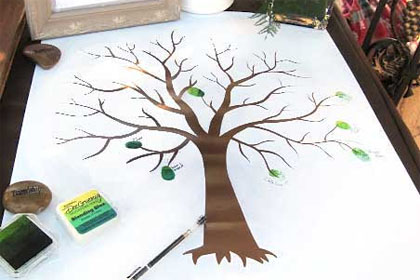 At any memorable life event, we many times want to keep record of the special people who came. Oftentimes this involves having a generic sign book where guests can sign their names. But with the thousands of different pen varieties at JetPens, you are free to dream up a more creative project.
A family member had the honor of attending a wedding last month that made use of a Pilot Hi-Tec-C Gel Ink Pen to create a gorgeous "tree" guest book.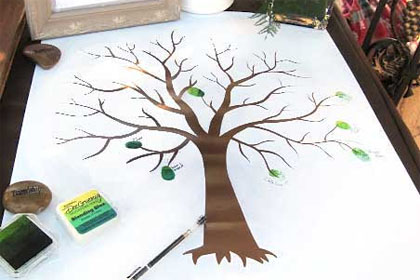 As guests entered the reception, they added "leaves" to a bare tree by pressing their thumb print into a green stamp pad and adding it to the tree.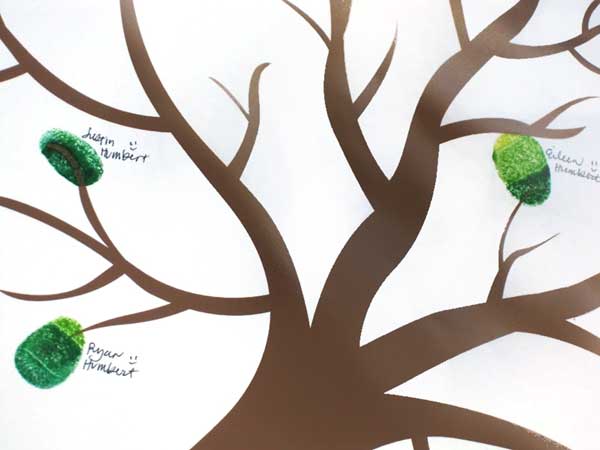 Guests then signed their name with a smudge-free, fine point Pilot Hi-Tec-C Gel Ink Pen.
By the end of the day, the newlyweds had a beautiful framed keepsake!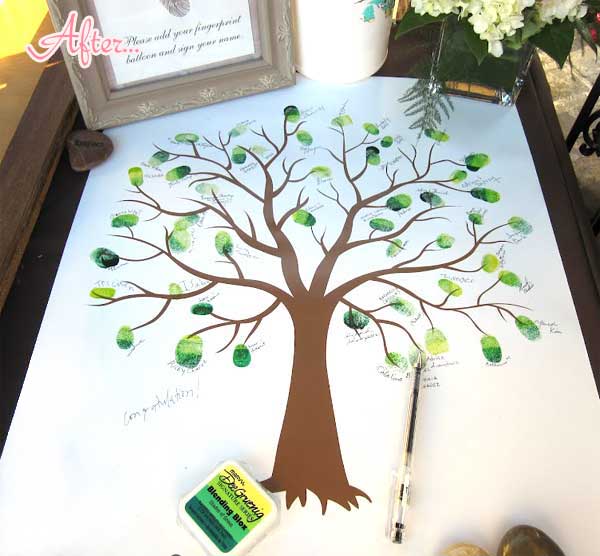 What do you think? Share any similar projects you have done!
---
---
---
comments powered by Disqus