September 28, 2012 - Posted by Lucy to
Fun Facts
---
Graphology is the practice of analyzing handwriting to reveal certain personality traits in the writer. The way you organize your life, how you feel about yourself, what motivates you — these and more are revealed in your handwriting. A good friend can pick up all kinds of cues about your mood, simply by listening to your voice on the phone. In the same way, handwriting leaves visual cues (such as spacing, pressure, slant, and letter form) that indicate your mood and temperament.
To interpret your handwriting, first we need a writing sample. Take a moment to copy the first two sentences of this article in cursive, like this: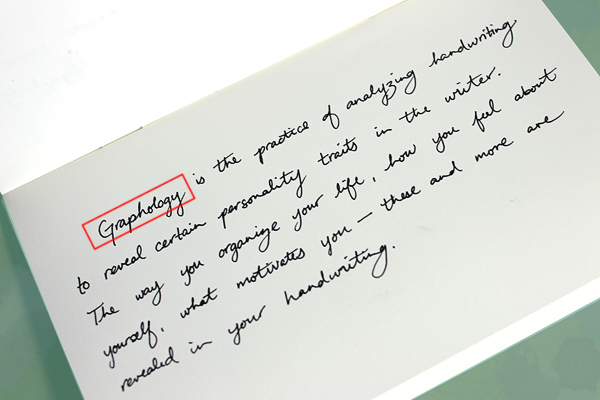 It's best to use a ballpoint pen on unlined paper, though any pen with good flow will do. Onto the analysis!
Trait | Round s's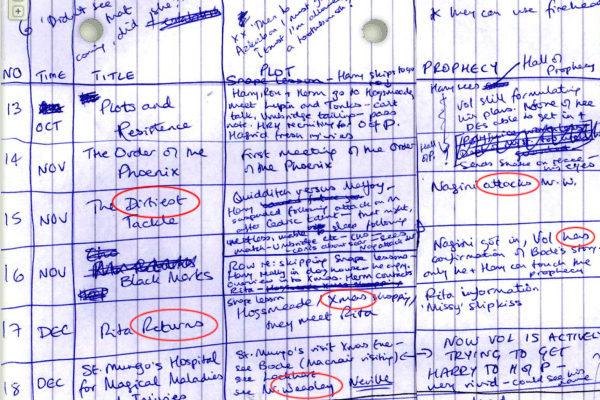 J.K. Rowling uses the round 's' in her handwriting. Examples are circled in red.
You like to please people, and prefer compromise to confrontation. You'd probably make an excellent diplomat or politician, and you're great in relationships... but make sure you don't compromise on the things that are really important. Like who gets the last spoonful of ice cream, or whether its been long enough since you watched
Lost
to re-watch it again (the answer to this is always yes).
You Write Like:
J.K. Rowling
Likely to Own:
Pilot Frixion Ball Knock Gel Ink Pens
Trait | Pointy s's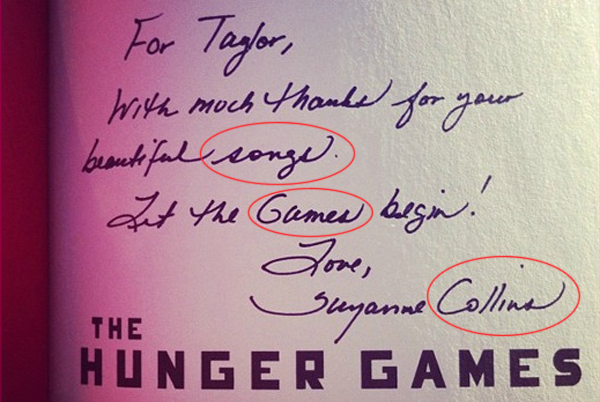 Suzanne Collins uses the pointy 's' in her handwriting. Examples are circled in red.
Curious and ambitious, you like to explore new places and ideas. You're the sort of person that thinks abandoned houses, mysterious waterfalls, and recently excavated tombs are "interesting" and "fun". Otherwise known as the person that dies first in horror films.
You Write Like:
Suzanne Collins
Likely to Own:
Nomadic WL-25 Wise-Walker Backpack
Trait | Large loops on y's, g's, and j's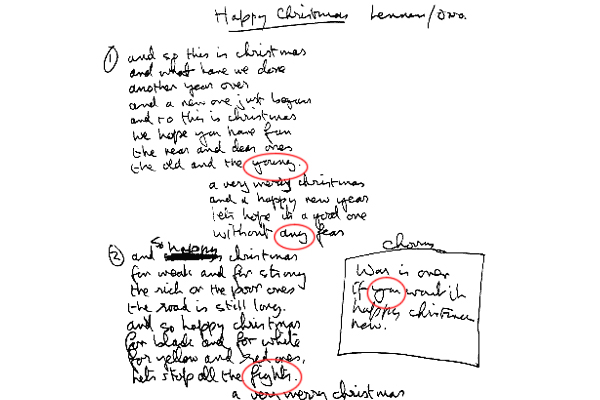 John Lennon uses large & wide loops in 'y', 'g', and 'j' in his handwriting. Examples are circled in red.
You have a vivid imagination, and a tendency to exaggerate your stories. When you visit other cities, every bearded man is Ted Bundy, every traffic jam is comparable to L.A at rush hour, and every crosswalk has to the potential to become a veritable killing field for pedestrians. You also spend a lot of time ruminating on contingency plans for the impending apocalypse. The upside to this is that you're never bored.
You Write Like:
John Lennon (well, he did write
Imagine
)
Likely to Own:
Sharpie Brush Tip Permanent Markers
Trait | Stick-like lower extensions on y's, g's, and j's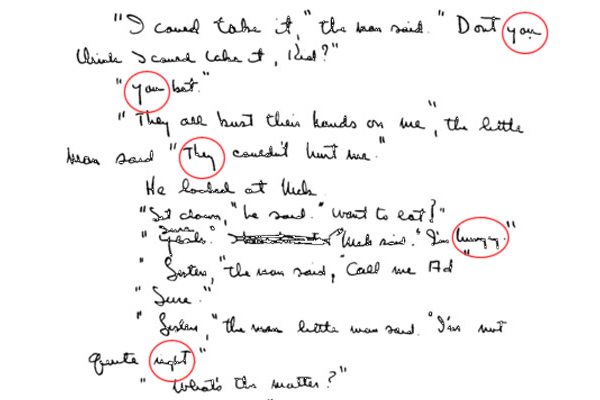 Ernest Hemingway uses stick-like lower extensions in 'y', 'g', and 'j' in his handwriting. Examples are circled in red.
Stoic and straightforward, you don't spend much time worrying about the intangibles of life. Instead, you prefer to tackle concrete problems. You're regarded as a "can-do" kind of person at work, but people avoid going to you with personal issues -- instead of just letting them vent, you always try to fix the problem.
You Write Like:
Ernest Hemingway
Likely to Own:
Uni-ball Jetstream Ballpoint Pen
Trait | Combination of cursive and print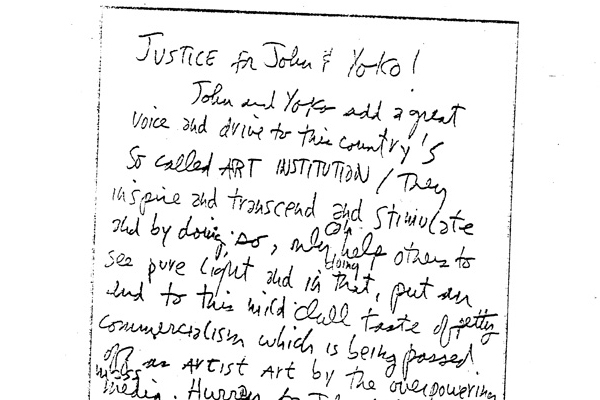 Bob Dylan uses a combination of cursive and print in his handwriting.
You're flexible, efficient, and adaptable -- the sort of person that moves around a lot and likes to try new things. When you were a kid and people asked you what you wanted to be when you grew up, you were never quite sure. You have a variety of hobbies and could be described as "well rounded".
You Write Like:
Bob Dylan
Likely to Own:
Zebra Sharbo X Multi Pen
Trait | Long crosses on t's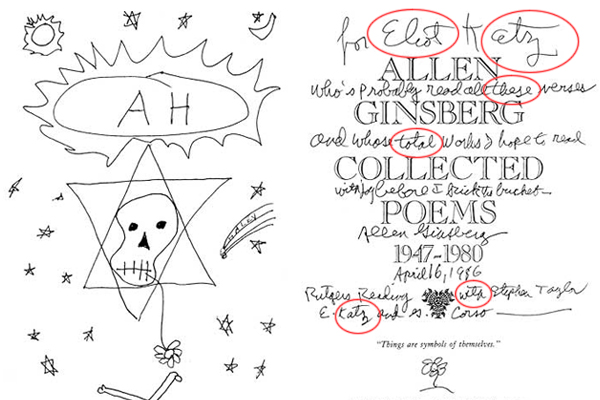 Allen Ginsberg uses the long cross for 't' in his handwriting. Examples are circled in red.
Determined, stubborn, and enthusiastic, you're the type of person that starts either a company or a revolution. You live on Wikipedia and can go into long monologues about a wide variety of topics, from Higgs-Boson to Gangnam style.
You Write Like:
Allen Ginsberg (the fact that his
t
's are also crossed at the top indicate idealism and good self-esteem)
Likely to Own:
Palomino Blackwing Wooden Pencil
Trait | Dots on i's are exactly above the stem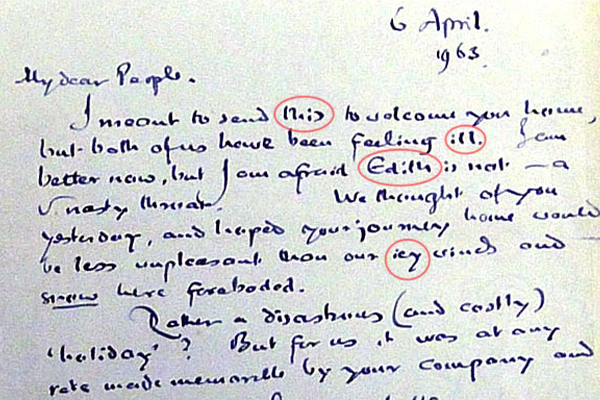 J.R.R. Tolkien places the 'i' dot exactly above the stem in his handwriting. Examples are circled in red.
You have a logical and scientific mind, with a natural aptitude for accuracy and precision. You excel at bubbling in standardized tests, and don't even falter when you get six
a
's in a row on the answer sheet. On trips and vacations, you always remember where the car is parked -- making you an invaluable asset to friends and family.
You Write Like:
J.R.R. Tolkien
Likely to Own:
Pentel Graphgear Drafting Pencil
Share your results in the comments!
------------------------------JetPens Giveaway------------------------------
This contest has ended.
Like JetPens on Facebook
to find more giveaways every month!
------------------------------JetPens Giveaway------------------------------
What does your handwriting say about you? Share for a chance to win a
Pilot Hi-Tec-C Cavalier Executive Gel Ink Pen
!
Rules:
1. Entries will be accepted from now until Friday, October 12th, 2012 at Midnight Pacific.
2. One winner will be selected from all entries and announced here on Saturday, October 13th, 2012 on our blog.
How to Enter:
1. Leave a comment on this post.
2. Increase your chances of winning by helping us spread the word about this column. You can submit up to three additional entries by sharing this post through the social media buttons on the bottom of this post. You can Tweet about this post, post it to your Facebook wall, and/or share it on Google Plus.
3. For each additional entry, make sure to leave a separate comment on this post.
4. You can have a total of four entries in this contest provided that you leave additional comments after sharing this post through the aforementioned social media outlets.
Thanks for participating!
---
---
---
comments powered by Disqus