---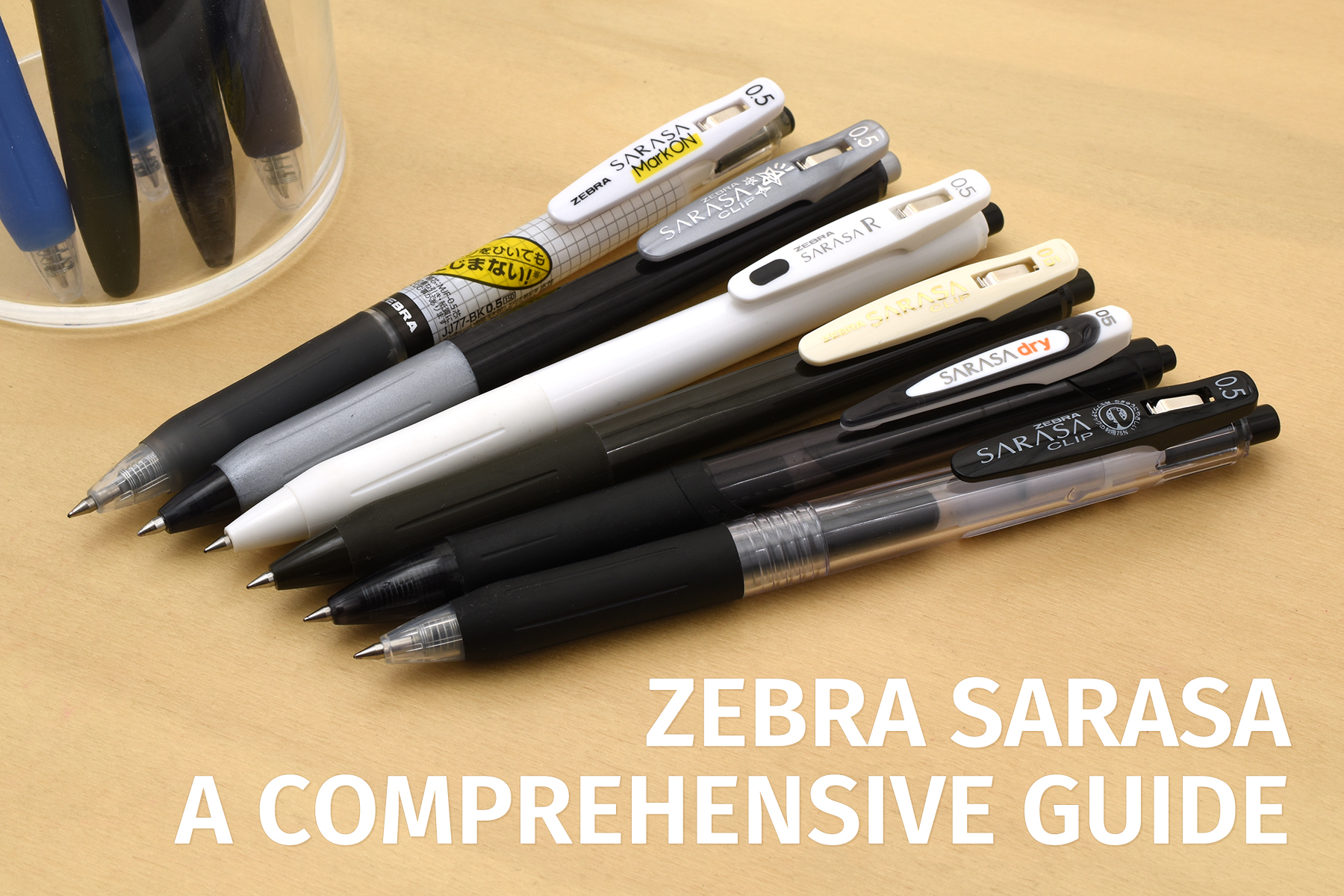 The Zebra Sarasa is no ordinary gel ink pen. While the Hi-Tec-C and Signo gel pens tend to grab the spotlight, pen nerds love the Zebra Sarasa for its smooth ink flow, fast-drying qualities, comfortable grip, wide barrel, and retractable feature (whew! That's a long list!). Many have guiltily strayed from their first pen love under the wily charms of the Sarasa.
The strength of the Sarasa lies in its ink. This water-based gel ink formula uses Rapid Dry Ink technology that dries in less than a second on most surfaces--great for the left-handed among us who worry about smearing! The ink also delivers deep, vibrant colors that brighten even the dullest of homework.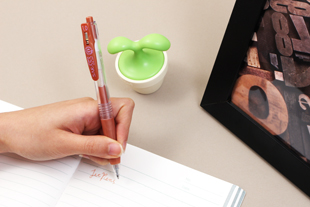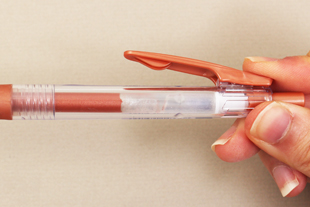 It's a simple feature, but Sarasa's clip sets it apart from other gel pens*. This sturdy binder clip is loaded with a spring for easy clipping and can clamp onto thicker items without breaking due to the added give (more below). If you play with your pen clips constantly, this clip won't break when you flick it a little too enthusiastically.
*The Base Retractable model does not have this clip.
Characteristics of the Zebra Sarasa
Form Factor
We're forever losing pen caps and love that all Sarasa lines are retractable. The biggest distinction between the Retractable model and the other lines is that the aforementioned binder clip is not included in the Retractable model. Grip placement also varies across models, and depending on where you hold your pen, is an important factor to consider when choosing between pens. The Sarasa also comes in multi pen forms, with different combinations of gel ink and mechanical pencil refills.
Battle of the Clips
We can't tell you how many times we've broken pen clips because of overzealous clipping, accidental flicks, or simply playing with them too much. The spring-loaded binder clip is stronger, more flexible, and can handle much more than any regular clip, whether it's clipping the pen onto thicker objects or fiddling with it as part of your creative thought process.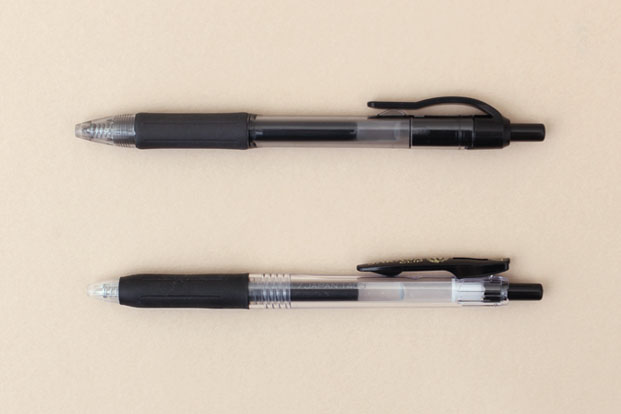 Tip Size
Sarasa gel pens offer different tip sizes under different lines, from as delicate as 0.3 mm to as bold as 1.0 mm. As with most pens, the smaller the tip size, the more "feedback" you get as you write. "Feedback" refers to the sound of the pen as it writes, commonly associated with scratchiness. That being said, the Sarasa line is not scratchy at all. It's one of the smoothest pens we've had the pleasure of writing with. Even pens in the smaller tip sizes have negligible "feedback."
Colors
From matte to metallic colors, the Sarasa has a rainbow of hues to choose from. We love how vibrant and saturated all the colors are--nothing dull or muted here! Not all colors are available across the different lines and tip sizes; for example, the metallic "shiny" colors are only available in the Push Clip models in 1.0 mm.
Pen Personality
The Sarasa is known for being retractable and for its sturdy conical tip. This got us thinking about the different kinds of pen lovers out there, and we'd love to know what best describes you! Here are some differences that we've spotted between needle and conical point pen users and capped and retractable pen users. Is this true for you?
Needle vs Conical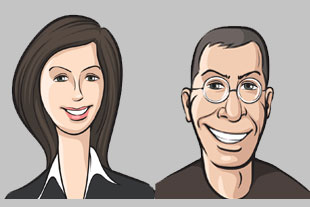 A gentle soul, the needle-point pen user has to be delicate and careful so as to not disturb the fine needle tip. He has to think carefully about what he writes. On the other hand, the conical point pen user needs something heftier and more robust that can handle the bold thoughts that flow through his pen. Mistakes can simply be discounted with a daring strikethrough.
Capped vs Retractable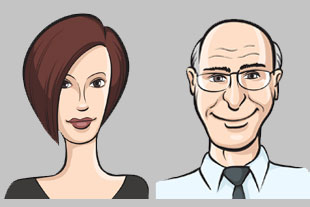 The person who prefers capped pens likes to be in control. It may be more convenient to not have to worry about the cap, but is it worth it in that moment when you've forgotten to retract your pen and stuck it in your pocket anyway? Those carefree retractable pen users might say yes and simply throw their shirt into the laundry, but capped pen lovers would beg to differ.
Final Thoughts
We've explored the world of Pilot Hi-Tec-C, Uni-ball Signo, and now Zebra Sarasa. Though there are many similarities across the brands, the fast-drying ink, the unique range of colors, and the binder clip of the Sarasa make it stand in a league of its own.
---
---
---
comments powered by Disqus