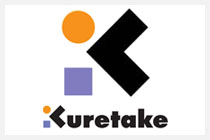 Kuretake Co., Ltd. was founded in 1902, focusing on sumi-e inks for traditional brush painting/calligraphy. In 1963, Kuretake developed its own sign pen, venturing into the writing instrument market. In 1973, Kuretake produced a fude (i.e. brush) pen, further expanding its product line in the pen space.

Today, Kuretake continues to leverage its expertise in ink production, modernizing many traditional painting/calligraphy instruments. For instance, Kuretake's fountain brush pen uses high quality hair to make the brush bristle and yet is able to take ink cartridges for easy transport. Kuretake's Fudegokochi and other disposable pocket brush pens are a newfound favorite for many comic artists.

Kuretake also makes various tools for scrapbookers such as KurePunch corner paper punch and box/envelope templates.